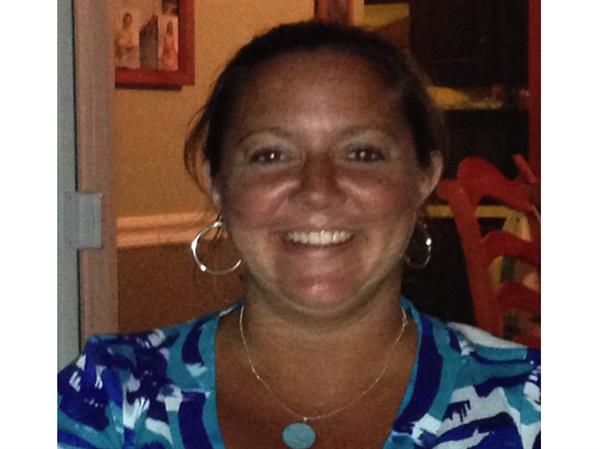 Phone:
Email:
Degrees and Certifications:
Bachelors of Rehabilitation Science Masters of Physical Therapy
Angie Wagner, MSPT Physical Therapist

Hi! I am Angie Wagner the Physical Therapist for Nantucket Public Schools. I grew up in Bloomsburg, PA and graduated from Central Columbia High School were I played Field Hockey, Basketball and Softball. I then went to college at Northeastern University in Boston,MA and received a Bachelors in Rehabilitation Science and a Masters in Physical Therapy as well as participating in numerous intramural sports. I am a huge sports fan and I love the New York Yankees and the Dallas Cowboys which causes some controversy living in New England but I love the competition. I was fortunate enough to do my last clinical affiliation in Maui, HI and met an outstanding couple the Balas' who own the Anchor Inn here on Nantucket and were instrumental in my coming to see the island and interview at Nantucket Cottage Hospital. They were amazing in allowing me to come stay with them and show me the island as I came for my interview. I took the offered position and started working at the hospital in 2004. I have been a practicing Physical Therapist for over 14 years now and have been so fortunate while employed by NCH for 6 years to work with Early Intervention, Outpatient, Inpatient, helping to develop the SWING Bed Program at NCH (subacute rehab), Our Island Home and Home Health Services. I was able to work privately and then in a private practice after leaving NCH and could further my areas of expertise in sports medicine, pediatrics, use of Pilates in rehab and further my spinal specialty. I have loved what I do and have always been excited when I could see an infant of 2 weeks and a gentlemen of 98 years old on the same day. I have been employed by NPS fully since 2013 and am very thankful for all of the administrative and family support for this transition. I cannot express how rewarding it is to see some of my kiddos that I worked with before they were 3 in the school system succeeding as they are. I love island life. I enjoy going out on our boat with my boyfriend and dog, Quinn. We also have such great times driving all over the island and letting him run on the beach or in new unexplored areas. Some special friends really make the struggling times of island living so much better. I am so happy to be a part of the NPS family with all of my colleagues, families and friends.